User manual
Technical specifications
Declaration of conformity
Product Presentation
User manual
Click the button below to download the speaker manual E-Boda The Vibe 310
Technical specifications
| | |
| --- | --- |
| EAN code | 5949023223674 |
| Product dimensions | 285 x 130 x 120 mm |
| Product weight | 1.5 Kg |
| Packaging dimensions | 302 x 144 x 144 mm |
| Total weight | 2.15 Kg |
| Maximum power | 250W |
| Speaker power | 14W |
| Battery | 3,600 mAh, 3.7V |
| Autonomy | până la 6 ore |
| Bluetooth version | v4.2 + BR |
| Connectivity | Bluetooth, USB, AUX, TWS |
| Rezistență apă | DA – IPX6 |
| FM radio | YES |
| feeding | DC 5V 1A |
| Guarantee | 24 months |
Declaration of conformity
Click the button below to download the box's declaration of conformity E-Boda The Vibe 310
Product Presentation
Click on the button below to download the speaker presentation E-Boda The Vibe 310
Design modern, ușor de transportat, noua Boxă Portabilă E-Boda The Vibe 310 a fost creată pentru a fi sufletul petrecerii oriunde te-ai afla, atât în interior cât și în aer liber. E-Boda The Vibe 310 este compatibila cu majoritatea dispozitivelor.
Posibilități de redare prin Bluetooth V4.2, Stick USB, AUX IN, Radio FM.Obtineți un sunet mai puternic pentru o petrecere de neuitat!
Pentru o experiență audio de neuitat, tehnologia TWS – True Wireless Stereo permite conectarea a doua boxe E-Boda The Vibe 310. Este rezistentă la la apă, IPX6 vă permite să luați boxa E-Boda The Vibe 310 aproape oriunde – petrecere la piscină, pe plaja, drumeții cu prietenii sau pe biroul dumneavoastră.
https://www.youtube.com/watch?v=KG_VsxPpUrk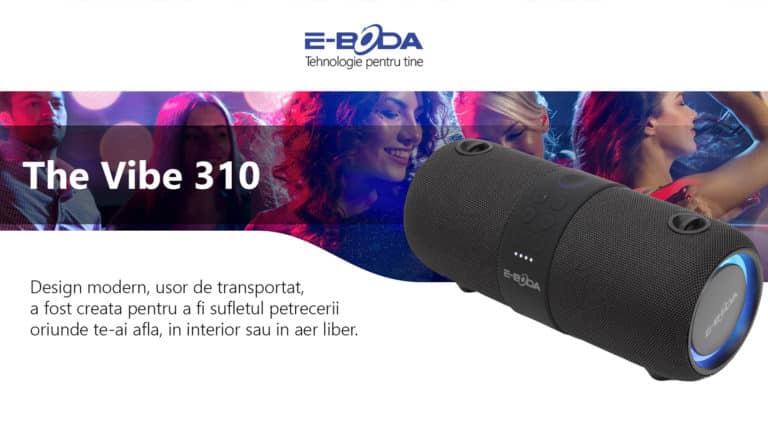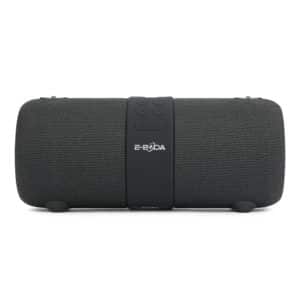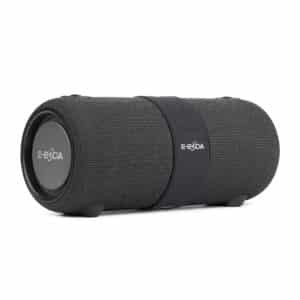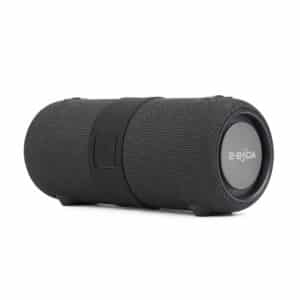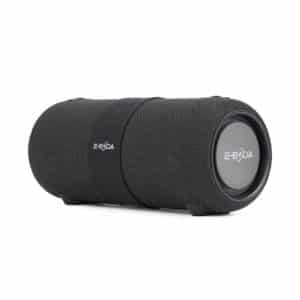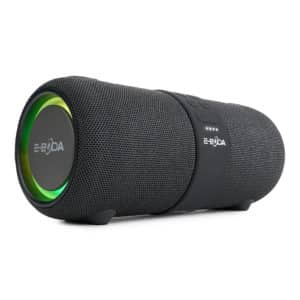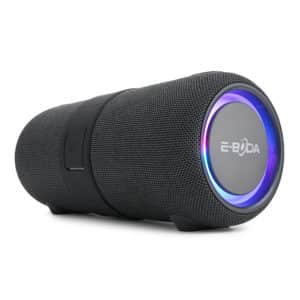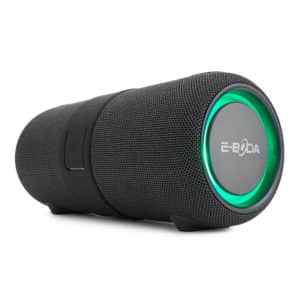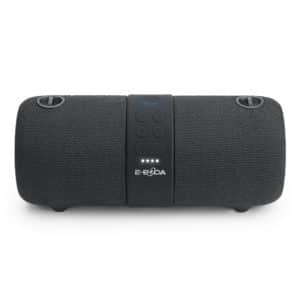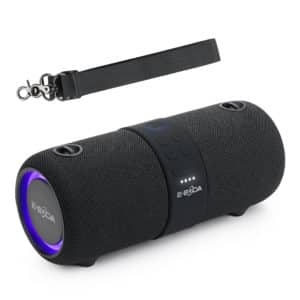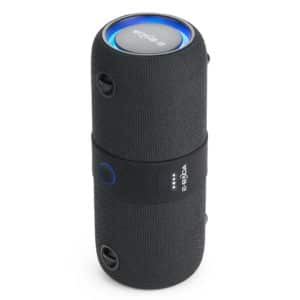 Previous
follow