Nothing will stand in the way of fun, bluetooth speaker E-Boda Monster Party M100 it was designed so you could take it with you anywhere.
Design-ul este deosebit iar finisajele fac din E-Boda Monster Party M100 a portable speaker that you will quickly fall in love with.
USB, AUX and CARD There are just a few extra reasons why the bluetooth speaker E-Boda Monster Party M100 trebuie să stea mereu în preajma ta.  În plus, îți oferă un port USB de încărcare pentru telefonul tău, pentru ca petrecerea să țină fără probleme până în zori.
This one portable speaker poate fi conectată la: smartphone / laptop / tabletă/ desktop PC prin conectivitatea wireless de tip bluetooth generația V5.0 sau prin cablul auxiliar.
Luminile LED redau o mulțime de efecte luminoase pentru o atmosferă epică, în timp ce panoul bogat în funcții de prelucrare a sunetului te ajută să creezi sunetul perfect, în funcție de genul muzicii tale.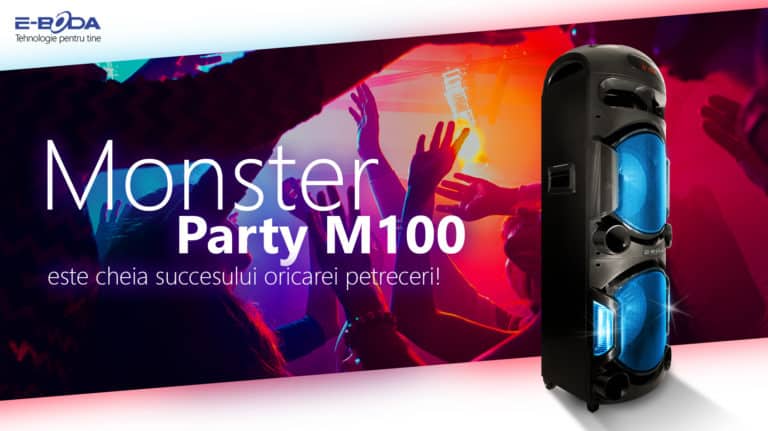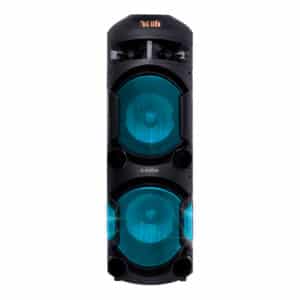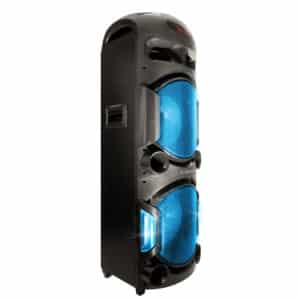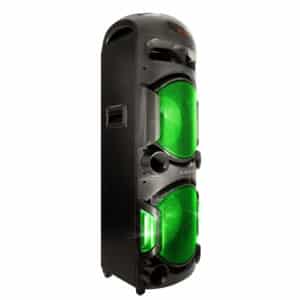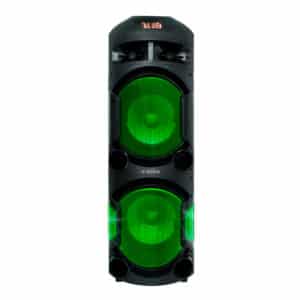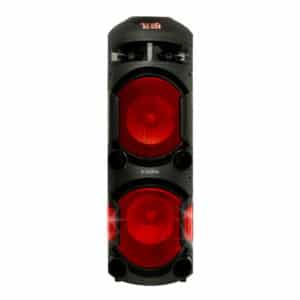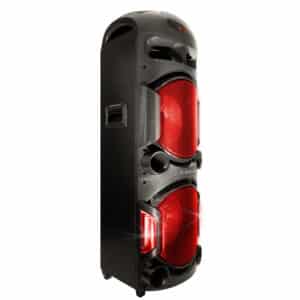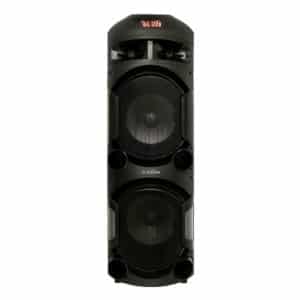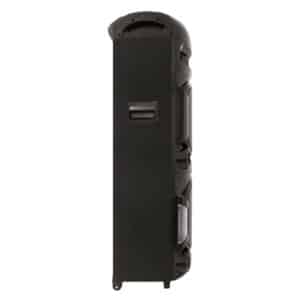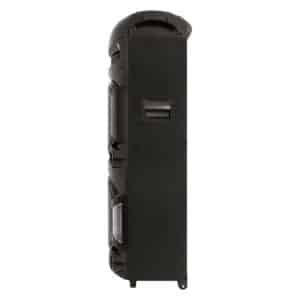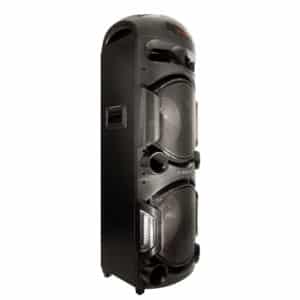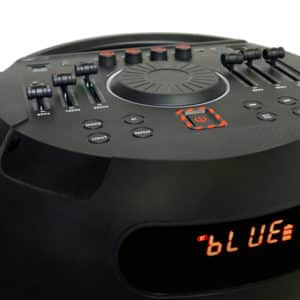 Previous
follow
User manual
Technical specifications
Declaration of conformity
Product Presentation
User manual
Click the button below to download the speaker manual E-Boda Monster Party M100
Technical specifications
| | |
| --- | --- |
| EAN code | 5949023223636 |
| Product dimensions | 1200 x 420 x 420 mm |
| Product weight | 18,5 Kg |
| Packaging dimensions | 1250 x 450 x 450 mm |
| Total weight | 21 Kg |
| Maximum power | 250W |
| Speaker power | 100W |
| Battery | 7,000 mAh, 12V |
| Bluetooth version | V5.0 + TWS |
| Connectivity | Bluetooth, USB, Card, Intrare AUX, Intrare microfon cu fir, Microfon fără fir |
| Iesire alimentare | USB – DC 5V, 2A |
| FM radio | YES |
| feeding | 110 – 240V, 50 ~ 60 Hz |
| Guarantee | 24 months |
Declaration of conformity
Click the button below to download the box's declaration of conformity E-Boda Monster Party M100
Product Presentation
Click on the button below to download the speaker presentation E-Boda Monster Party M100