Nothing has to stand in the way, which is why the portable bluetooth speaker E-Boda The Vibe 600 it was designed so you could take it anywhere you want. The design is special and the finishes are made of E-Boda The Vibe 600 a portable speaker that you will quickly fall in love with.
Sound quality it will make you want to have this portable bluetooth speaker with you at all times. E-Boda The Vibe 600 it is equipped with a set of high-fidelity speakers, keeping the sound clear even at maximum volume. Worth shouting, "Make the music louder"!
Your music will sound in the speakers due to the module Bluetooth through which you will connect your smartphone to E-Boda The Vibe 600, and that's how the party begins. 
USB, Aux, Micro USB, are just a few extra reasons why E-Boda The Vibe 600 he must always be around you. Control it's up to you especially when the set of buttons makes it easier for you to change the weights or adjust the volume directly from the speaker.
TWS stands for True Wireless Stereo. The mobile phone connects via Bluetooth to one of the speakers, so the connected speaker becomes the main speaker or master speaker. Then the main speaker is connected wirelessly to the auxiliary speaker or the slave speaker, thus separating the left and right audio channels.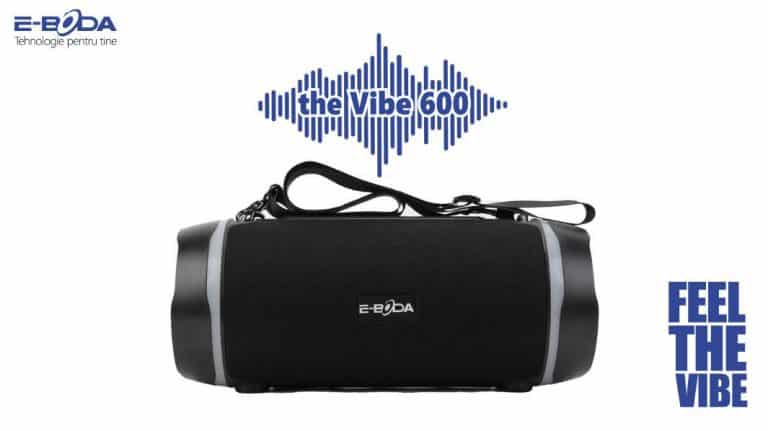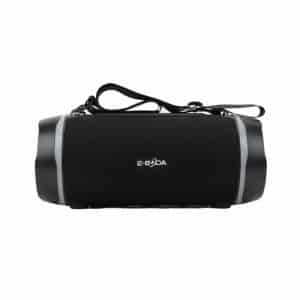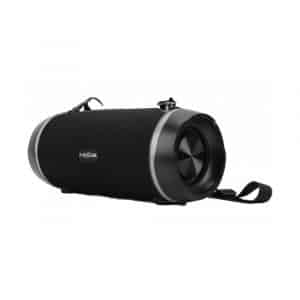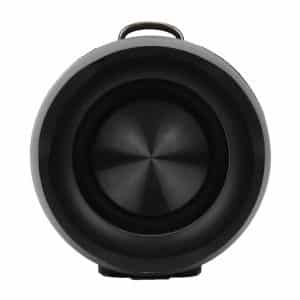 Anterioară
Următoare
User manual
Technical specifications
Declaration of conformity
Product Presentation
User manual
Click the button below to download the speaker manual E-Boda The Vibe 600
Technical specifications
| | |
| --- | --- |
| EAN code | 5949023222790 |
| Product dimensions | 340 x 143 x 148 mm |
| Product weight | 2.5 Kg |
| Packaging dimensions | 359 x 183 x 168 mm |
| Total weight | 2.7 Kg |
| Maximum power | 240W |
| Speaker power | 24W |
| Battery | 3,000 mAh, 7.4V |
| Autonomy | up to 1.5 hours |
| Bluetooth version | 5.0 |
| Connectivity | Bluetooth, USB, AUX |
| FM radio | YES |
| feeding | DC 5V 2A |
| Guarantee | 24 months |
Declaration of conformity
Click the button below to download the box's declaration of conformity E-Boda The Vibe 600
Product Presentation
Click on the button below to download the speaker presentation E-Boda The Vibe 600